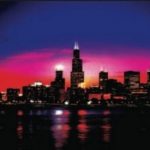 You're alone, in a small, insulated room. The only connection to the outside world is through the large headset you are wearing. You speak directly into the microphone in front of you, with your crisp voice almost startling you as you hear your voice for the first time through the headset. This is the beginning of a professional recording session. At motionpost, we are pleased to have the talents of Bruno Strapko, one of the best audio engineers in the Chicago area, to record, edit, and add finishing touches to our projects. We talked with Bruno about the recently completed audiobook, "The Chicago Killer: The Hunt For Serial Killer John Wayne Gacy." Joe Kozenczak, the lead investigator who broke the Gacy case, authored the book with his wife Karen.
How long does it take to record an audio book?
This book is about 240 pages long, and that took several sessions of about 3 hours each to record. It had a total record time of about 15-20 hours including revisions.
Why did you use the author as the narrator?
Joe Kozenczak had the perfect Chicago voice for the story.
What was the most challenging part of the recording?
While Joe had told the story many times, as he had become a sought after lecturer about serial killer investigations and investigative techniques, he hadn't spent any time behind a microphone in a booth. He settled in very easily and learned some tricks and techniques quickly. So overcoming some of the deep emotional connections to the events was our biggest challenge.
Were you hesitant about taking the job in regards to the subject matter of the book?
No, I was fascinated because of the local connection. The events happened while I was in high school and I remember them vividly. Unfortunately, one of Gacy's victims was a fellow high school student.
What kind of equipment did you use to record it?
We have the booth at motionpost outfitted with a Bock mic (American made!) and Millenia Media (also made in the USA) mic preamps. I record on a Apple PowerBook using an Apogee Duet (another American made product) interface. It's a really clean signal path.
What do you bring to this kind of production?
I've been recording voiceover for over 30 years. To edit this book, I listened to it during the first edit for content and then during revisions, completely through, for pacing. I hope that level of detail shows through.
Where will this be released?
The audiobook will be available two ways. First on Audible, then as a CD set. There's also a companion CD available containing much of the interviews Joe conducted with a local psychic as they sought information about the missing boy that attracted his attention to Gacy.
http://www.amazon.com/The-Chicago-Killer-Serial-Wayne/dp/1468195239%3FSubscriptionId%3D0DK6RX2SNSBPXDSWSNR2%26tag%3Dwwwstrapkorec-20%26linkCode%3Dxm2%26camp%3D2025%26creative%3D165953%26creativeASIN%3D1468195239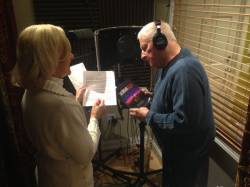 Additional note from motionpost
Before the release of this audio book, Joe Kozenczak sadly passed away. He was very proud of this recording, as is his wife who believed it should be shared with all. We are honored to have worked with him on this project.
http://www.journal-topics.com/opinion/article_d255f396-ff26-11e4-be4c-6fa86adfffaa.html