Motion Post had another fantastic year in 2011. We edited a feature length documentary, Fordson: Faith, Fasting, Football which had a very successful national theatrical run.
The film won several prestigious awards including a Special Jury award at the Slam Dance Film Festival in Park City, Utah. It also won Best US Documentary Film at the Traverse City Film Festival, where Academy Award-winning director Michael Moore commented, "I want everyone in the country to watch this film."
BBBBRRRR!!!! Special Olympics Illinois asked us to go outside to produce a marketing video for their annual Polar Plunge. We interviewed the "plungers" as they got ready to run into the frozen waters. We wanted to show how easy it was to raise money for this awesome charity.

IIT's Institute for Food Safety asked us to produce a Satellite Media Tour for their re-branded Institute for Food Safety. Motion Post put together a turn key production to show off all the work IFSH does to protect consumers.
HOOPS! Veteran ESPN producer Erik Rosenthals came to Motion Post to create a "X'a & O's" interstitial series for ACC college basketball on ESPNU. Coach K and Coach Roy Williams were some of the luminaries who mapped out their best "buzzer beater" strategies for college hoops fans.
The Once of Prevention and director Chris Guillen partnered with Motion Post to create a powerful fundraising video for Educare, The Once's national network of early childhood learning centers. We put together a veteran crew that traveled to 5 cities in 10 days to show the fabulous work that this charity has been doing. We got a lot of great footage on this trip and the footage has been helping their communications department leverage it well beyond the scope of the main program.

2011 saw dramatic changes at Sara Lee, Inc. as they conducted a broad divestiture and restructuring to emerge as a stronger and company in 2012. The Bricolage Group hired us to showcase all these changes. We post-produced an ongoing series of videos for their re-branded Meat and Coffee divisions to help keep their workforce informed and motivated.
We completed several local commercials for Abt electronics, Pekin Hospital, Illinois Valley Community hospital and web-ads for Cobra electronics.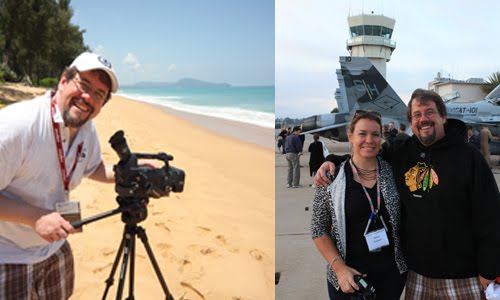 We traveled to Thailand and San Diego to produce sales meeting wrap-up video for Molex.
These are just some of the highlights, we helped even more clients tell their stories. We look forward to telling your story this year.
Thanks
Motion Post